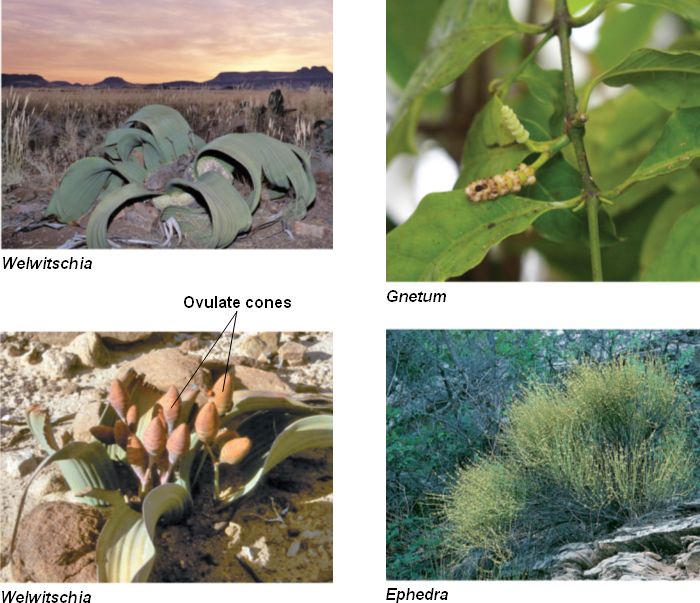 Gnetophyta live in tropical and desert environments.
Welwitschia can absorb water through structures on its large leaves.

Gnetum species are tropical trees or vines.

Ephedra (Mormon Tea or Ma Huang) is a desert shrub.
Ephedrine extracts have been used as a diet pill, but carries cardiovascular risks that may have led to deaths including Minnesota Viking Korey Stringer (2001) and Baltimore Orioles pitcher Steve Bechler (2003).