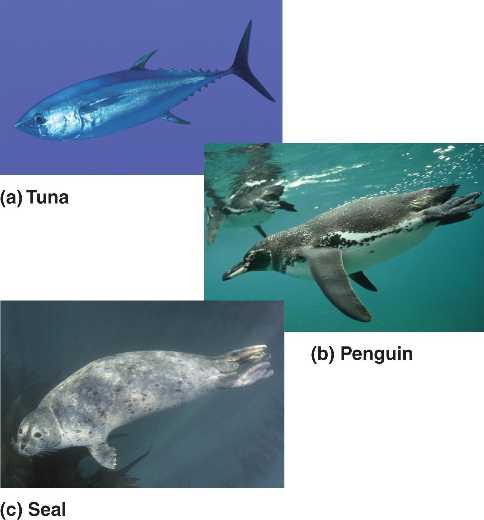 Convergent evolution.
Fast swimmers such as tuna (a fish), penguin (a bird), and seal (a mammal) all have stramlined bodies.
They evolved independently but made similar adaptations in form to perform the same function of moving through water.
Similar adaptations among unrelated organisms to similar environments is called convergent evolution.