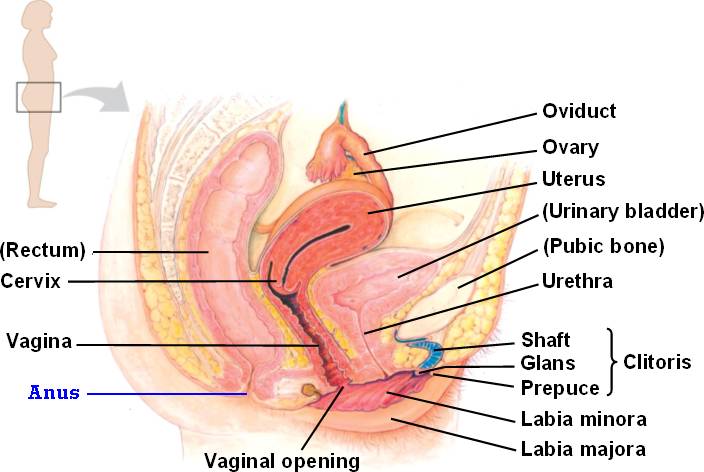 Female reproductive anatomy.
Eggs are produced in the ovary and released into the oviduct where fertilization can occur.
The fertilized zygote travels to the uterus, where it implants in the wall ( endometrium ), and develops into an embryo.
When development is complete, the child is born through the vagina.